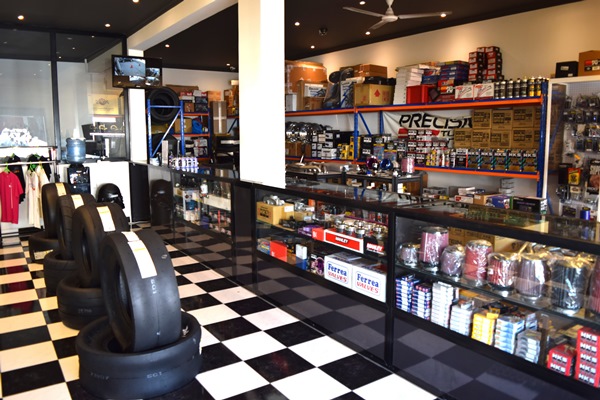 About Us
Super Fast Performance was established in 2008 in the Kingdom of Bahrain with the aim of developing and equipping racing cars with the highest standards of accuracy and to raise the level of racing cars and their results in the region by providing products of exceptional performance at a time when motorsports in Bahrain and the Arabian Gulf have became more popular than ever.
Our staff have extensive experience in preparing drag racing cars and other track cars and providing the best racing products, which are original and developed in the USA, Japan and Australia in addition to our long experience in converting engines to turbo systems.
Super Fast Performance is also the official agent for a number of international brands such as Mickey Thompson Racing Tires, Precision Turbo, AEM Electronics, DW Fuel, Titan Motorsport, HKS** and other manufacturers.
Our values
We only provide original and non-counterfeit products, as we are committed to the highest safety standards that had been proven through experiments by manufacturers in the United States, Japan and Australia. We also believe that original and non-counterfeit products achieve exceptional results and provide a longer life, whether for the engine, drive or other parts of the vehicle.
Providing advice and recommendations to customers is one of our priorities, as we stress that our services and products are of benefit to both amateurs and experienced motorists, so we at Super Fast are eager to provide advice to you via phone or WhatsApp.
How to order
Our ordering process is easy and smooth as the customer can choose the desired supply parts in the shopping cart and fill out the address form and insert the credit card details for payment. Then, we will send a confirmation message for the order within 24 hours, followed by another message that includes the shipment number and delivery method.
If you are not sure about the parts' details and need recommendations, please contact us via the following channels:
Email: supefast@superfastshop.com
Tel: 0097317780302